Water Hydrider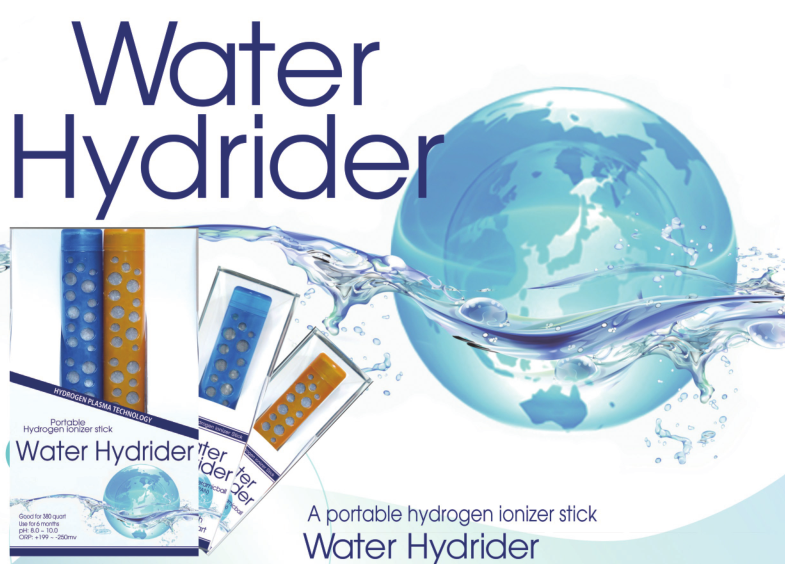 Detailed Information
Product Name: Water Hydrider
Main Ingredients: Tourmaline particles, Medical stone and Germanium stone
Dimension: 80*20mm
Packaging Details: 1pc/film in a inner box
Shelf life: 6 Months after opening
PH: 8.0-10.0
ORP: +199~-250mv
Advantages
1.Making drinking water to be hydrogen plasma water
2.Strong antioxidant
3. Eliminating the main harmful free radical
4. Anti-aging
5. Moisturizing Skin and cells
6. Great effect on cardiovascular and prostate diseases.
How to use
1. Remove a stick and take off the plastic film.
2. Wash the stick thoroughly with tap water before use.To do this,place it in a container of water and shake for about a minute.Change the water and rinse a couple more times until it's completely clear.
3. Place the stick into a container with water(a quarter to half a gallon,or 1 to 2 liters) and leave it for 5 hours to generate water rich in H2 gas and negative hydrogen ions.
*keep the stick inside of the container.
4. After 5 hours later, the water rich in H gas and hydride ion will be generated.