AM6100 Animal Monitor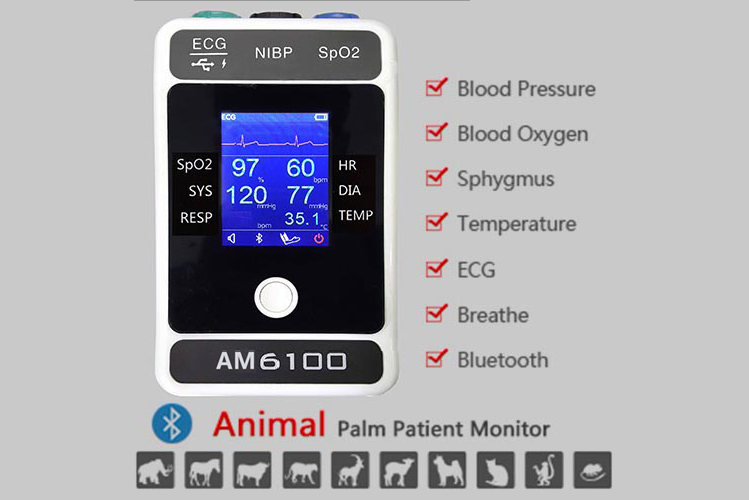 Convenient
1. AM6100 is a Bluetooth animals multiparameter monitor, which is small in size, light in weight(only 588g). With simple and portable design, as well as flexible installation and easy operation.
2. The product is suitable for monitoring before and after the operation in pet hospitals and homes. At the same time, it can be freely combined with other medical devices, which can greatly improve the level and function of primary medical products and provide excellent platform for the improvement of pet treatment and management level.
Body parameters
It can detect various animal physiological parameters (including SpO2, blood pressure, pulse rate, ECG, respiration, temperature,etc.) with high accuracy.And we can provide series probe products according to different parts and different size of animals.
Features
2.4''TFT LCD,display parameters and waveform. 1800mA lithium battery inside,12 hours continuous work. Only one button, easy to operate. Bluetooth inside, can be connected with other smart devices.
Bluetooth
Through serial port, USB or Bluetooth, the data can be transfer to PC or other smart devices. It is widely used in types of surgery in the pet emergency centers and pet hospitals.
SPECIFICATION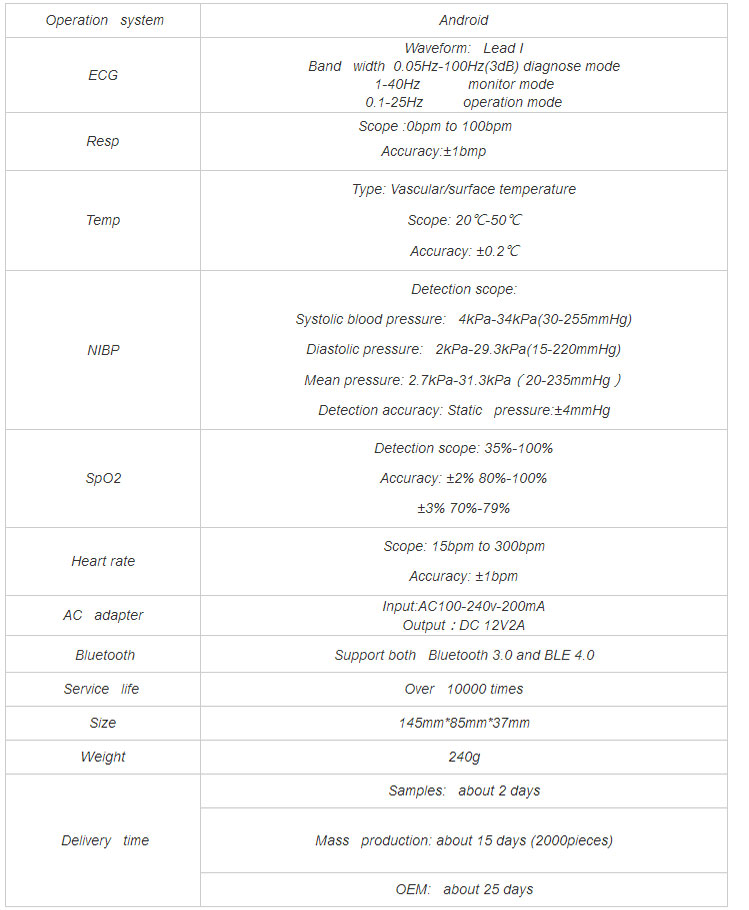 Accessories section
AM6100 host 1 PCS
ECG&TEMP Cable 1 PCS
BCI large ear clip sensor/ BCI small ear clip sensor 1 PCS
Disposable blood pressure cuff 1 -5 No. 1 PCS
TPU neonatal cuff with single tube 1 PCS
Domestic blood pressure tube 1 PCS
USB charging cable 1 PCS